Laboratory Information Management System
A suite of laboratory management software tools to manage lab information, improve the efficiency of laboratory processes, and manage research workflows.
The GenoFAB Difference
GenoFAB has been designed from the ground up to provide labs with a LIMS solution that every lab member will love. See how GenoFAB gives every lab member the information they need to contribute to the lab's success.
Interested in evaluating GenoFAB? Create an account for free.
No credit card required. No time limit
Integrate lab information management
A single system to manage all your laboratory information
Define all the electronic records your lab needs to manage
Organize your records by defining relations between them
Attach any kind of data to your records: DNA sequence, images, SOPs, analytical results
Embed any file into your records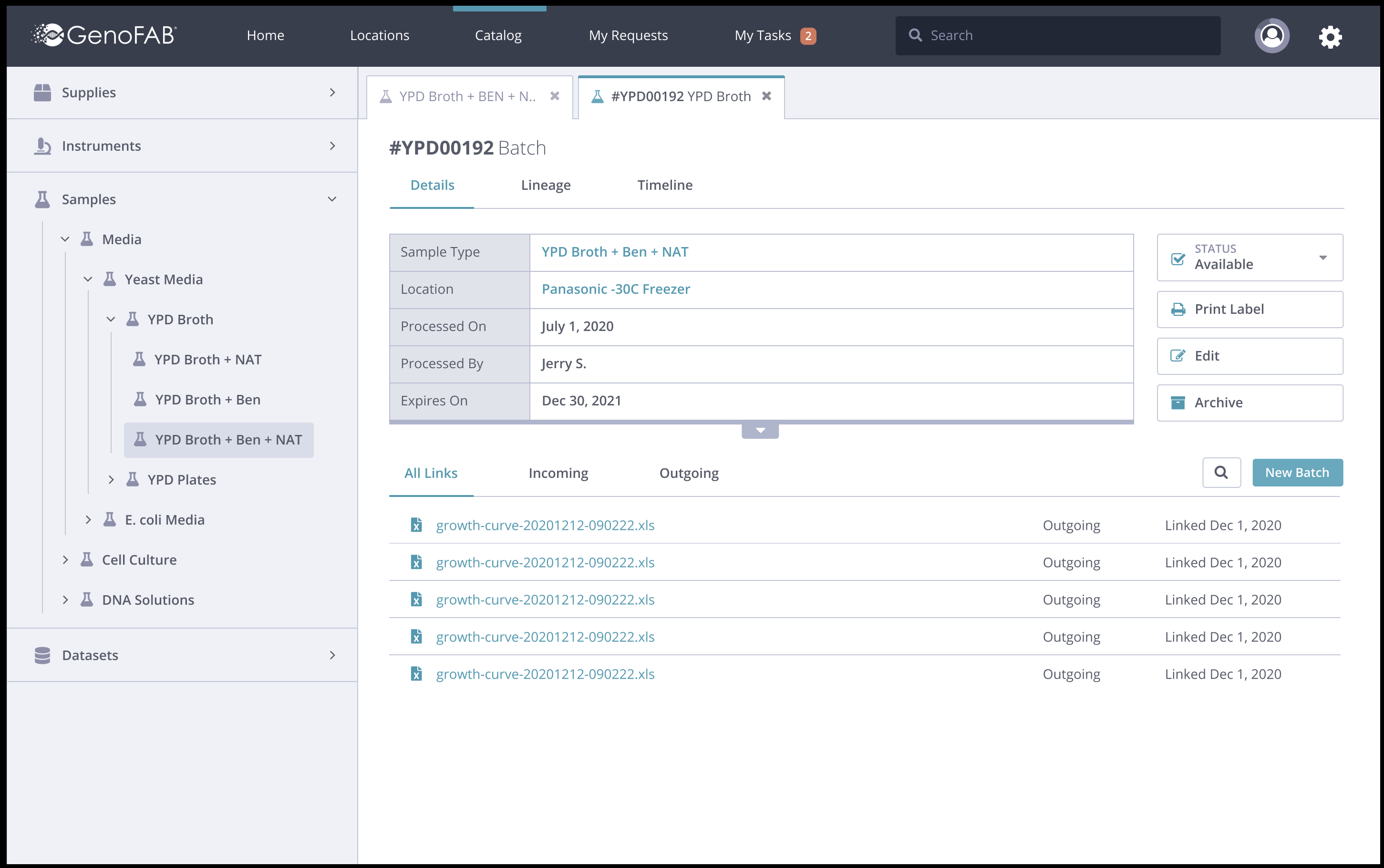 Barcode your samples
Get started quickly using GenoFAB label printing kit if you don't have a label printing system
Use your existing label printer if you have one
Use predefined label templates that fit your sample formats
Use a broad range of labels types compatible with harsh laboratory environments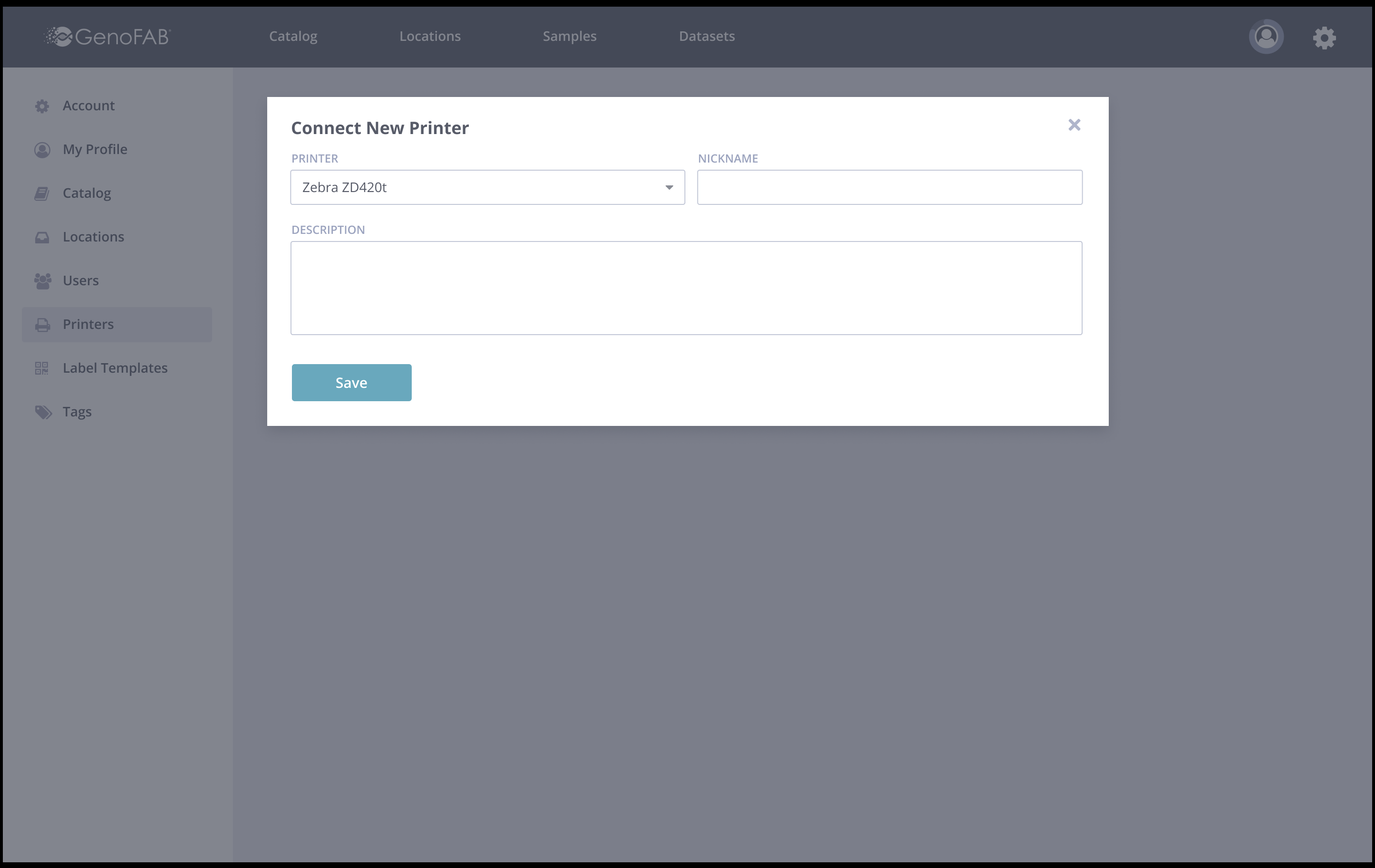 Track your samples and supplies
Understand the origins of your samples by tracking all the samples used to produce them
Understand how your samples or supplies were used by tracking all the samples derived from them
Assign storage locations to your samples and supplies so that you know how to find them at all times.
Use a variety of barcode scanners to instantly retrieve the data associated with your samples and supplies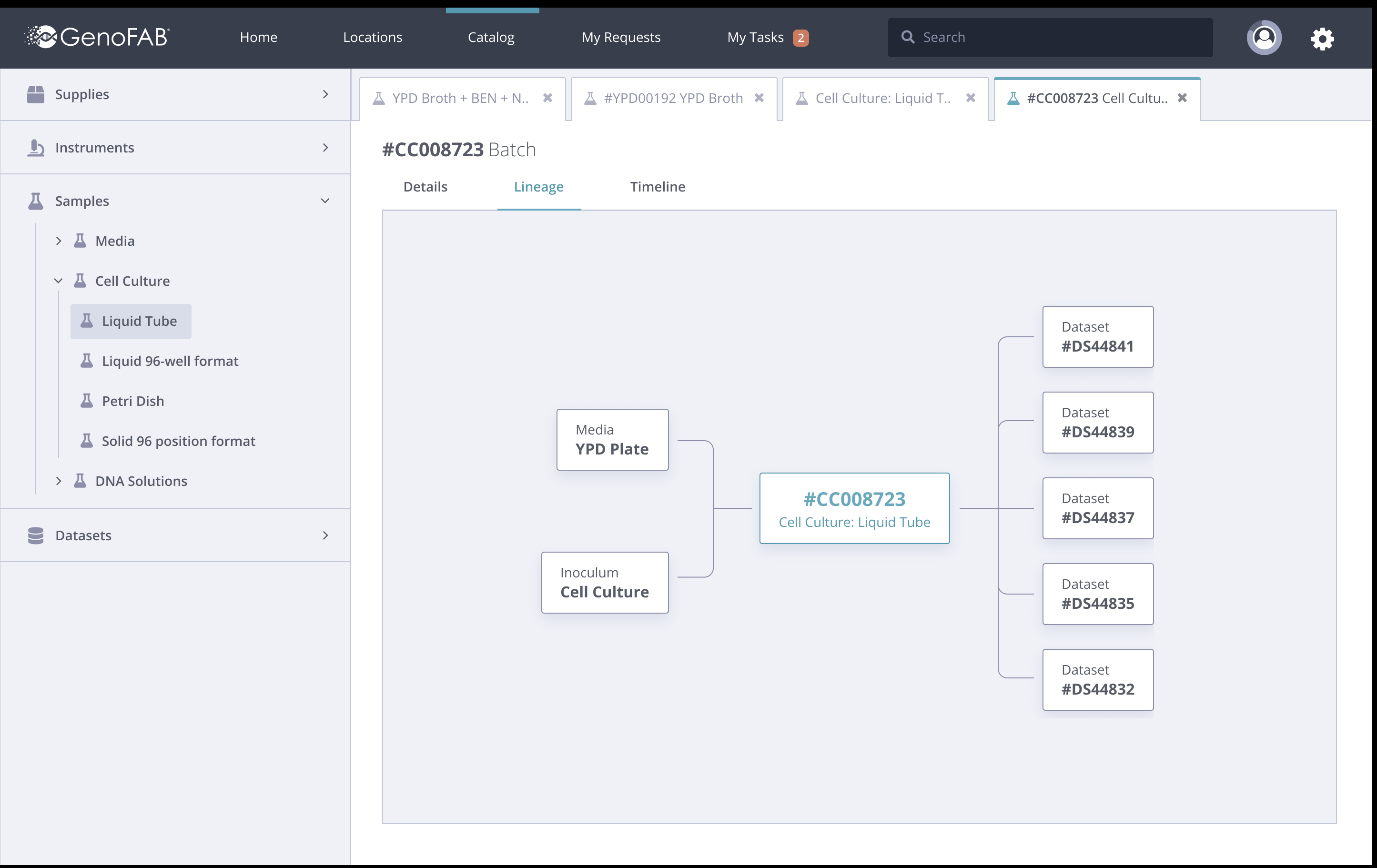 Protect your valuable records
Benefit from a redundant cloud infrastructure with daily backups
Enforce minimum password complexity and two-factor authentication policies
Prevent accidental data deletion by assigning different privileges to different categories of users
Consult the log of every record to track changes over time
Supports 21 CFR Part 11 compliance